WAYO Japanese Language School has housted College Admissions Information Session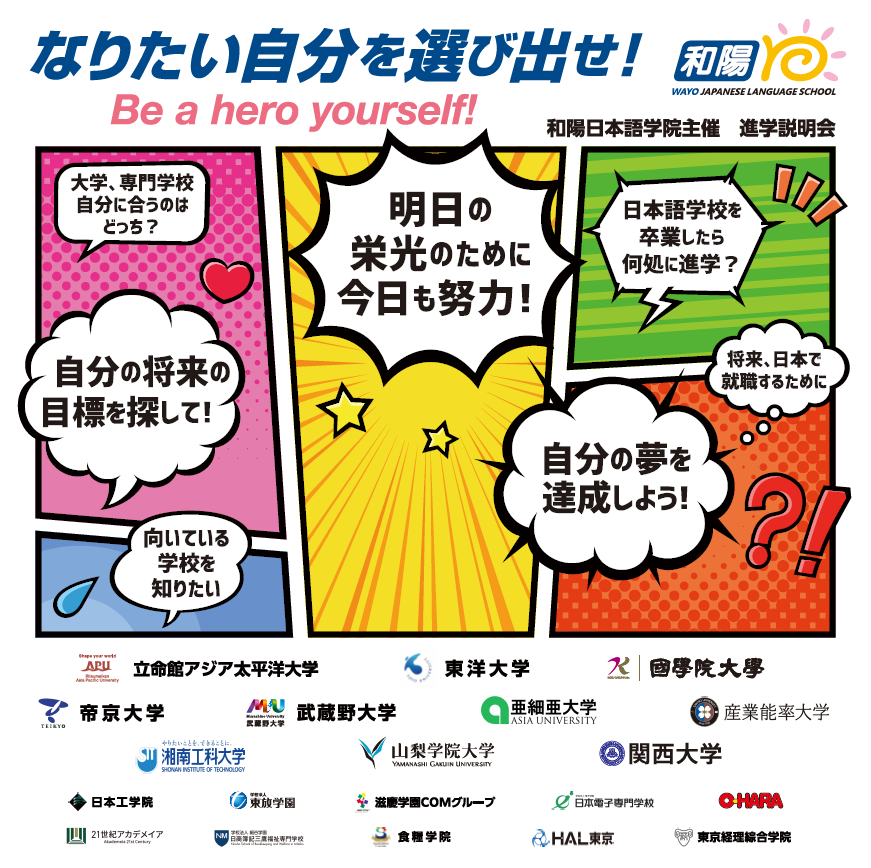 On September 12, WAYO was pleased to invite more than 20 schools from Ritsumeikan Asia Pacific University, Toyo University, Kokugakuin University, Teikyo University, Musashino University, Kansai University, Asia Pacific University, Sangyo Nohtakuin University, and some excellent companies to gather at the WAYO venue and present a wonderful career briefing for WAYO students. This event, specially organized for current students, was designed to provide them with a rare opportunity to gain in-depth knowledge of each school's admission policies and school information. Now, let's review the day together.
Students listened attentively to the explanations of the major schools, hoping that they could be helpful in getting into their ideal. Each of the teachers in charge of admissions were happy to answer the students' questions and share the features and advantages of their universities. This opportunity allowed the students to gain an in-depth understanding of each university's curriculum, teaching mode, campus life, and future career prospects, providing them with a strong reference for their future planning.
Students actively participated and asked their questions, whether they were about major choices, scholarship opportunities or campus culture, and received thorough answers. The orientation not only helped students gain a clearer understanding of their interests and goals, but also provided them with the opportunity to communicate directly with college admissions faculty and make valuable connections.
And it doesn't stop here. We will continue to organize a series of similar events to provide students with more opportunities and help them gain an edge in the highly competitive path to higher education. So, students, please hold on to these opportunities and continue to improve yourselves as you move towards a brighter future.